Vacancy | Pou Whaneke Whanau – Transition Worker | Rangitāne o Wairarapa Incorporated
Core Values
Tikanga is fundamental to our organisation.
Commitment to whanau/ Hapu/ Iwi development.
Commitment to identifying and addressing the needs of the people of Rangitāne o Wairarapa and the residents of Masterton and the surrounding district.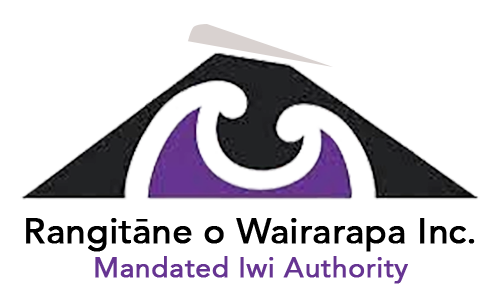 Declaration of Service Delivery
 Rangitāne o Wairarapa Inc. is committed to the development, implementation, and delivery of Quality outcomes that shall meet the contractual requirements and National Standards of Practice.
Rangitāne o Wairarapa Inc. is committed to providing the highest level of personal and professional care, support, or treatment in recognition of Clients/ Customer needs, quality, costs timeliness, attitude, and behaviour.
Role Summary
This position is a part of the Social Services team caring for and supporting whanau living in our rohe.
Transitions Worker's role
Is to provide a more gradual and supported transition for young people from long-term care or youth justice residential placement, to help them get a good start to their adult lives.  This role requires you to manage a caseload.  It requires a case-work approach with responsibility for the formation and monitoring of individual assessment plans.  You will also provide advice and support to the whanau.
The person in this position will model Rangitāne values and approach, as expressed in our commitments to strength-based practise, community development and Tikanga Maori.
Key Responsibilities:
Responsible for:
To develop and practice tikanga, kawa and te reo Māori
The mana of Rangitāne is upheld.
Tikanga is correct and appropriate.
Can participate confidently and competently in situations that involve processes based on Matauranga Māori.
The proper referral process is adhered to.
Systems are developed and maintained to ensure safe, inclusive practice.
Where the social/support worker meets appropriate casework obligations promptly.
Case management is transparent with Team Leader/Practice Leader.
Establish and support individual development plans for each rangatahi.
Effective advocacy occurs on behalf of the rangatahi to ensure that their needs, rights, and interests are being addressed and promoted.
Rangatahi will know about and receive their entitlements.
All meetings about rangatahi, whanau are well facilitated, whanau centred and well recorded.
Rangatahi will receive both practical and emotional support to develop the skills and knowledge needed to manage their lives aftercare, especially ensuring they can connect with their hapū and iwi if they wish.
Develop and maintain a positive relationship with rangatahi
Rangatahi are consulted within all key areas of decision making and goal setting.
Rangatahi will be supported by people they can trust to be there for them and who will respect and enhance their culture and identity.
Obligation to maintain contact with a rangatahi up to the age of 21.
Assistance to the young person will be provided proactively, promptly, and sustained regardless of the young person's decisions.
Undertake clinical supervision/case management and professional development.
Regular supervision is maintained.
Safe and ethical practices are retained.
Social worker/support worker attains recognised competency and accreditation
Develop and maintain collaborative relationships and open communication channels with key stakeholders to facilitate the sharing of information and enhance the efficiency of the Runanga operations
Whānau support/advocacy service is well promoted in the wider community
Escalates service delivery risks to Office Manager
Ensure that activities comply with all relevant legislation and ethical and industry standards
Maintain effective daily administrative procedures of Rangitāne o Wairarapa
Maintain timely and accurate records
Work alongside people using Rangitāne services to identify their needs and discuss with Team Leader/Practice Leader – collaborative, cooperative roles will be defined.
Prepare, participate in and document regular service review meetings for those people key worked.
Monthly and Quarterly reports are provided to Team Leader/Partnering for the outcome officer.
Contribute positively to the Social Services Team and to the rūnanga
Participate in creating a culture of think and act as one
Actively participate in and contribute to team meetings
Professionally represent Rangitāne o Wairarapa at all times
Provide positive and effective participation and collaboration with Rangitāne in the achievement of challenges
Take responsibility for executing assigned tasks and projects in accordance with agreed performance standards
Any other duties as agreed with the Office Manager and Chief Executive, Rangitāne o Wairarapa Inc.
Position Competencies
A full, clean, and current New Zealand driver's licence
Computer Literacy
Excellent verbal, written and interpersonal communication skills
Experience maintaining and improving office systems
Intermediate to Advanced skills in Microsoft Office, particularly Word, Outlook, Power-Point
Able to demonstrate commitment to develop and implement quality assurance processes.
You must be able to pass a full New Zealand Police Check
Internal Relationships
The Pou Whaneke-whanau position will:
Be responsible to the Chief Executive Rangitāne o Wairarapa Inc.
Report to the Practice Leader Rangitāne o Wairarapa
Function as part of the Social Services Team
Be an active and valued part of the Social Services Team
The Pou Whaneke-whanau position will:
Be responsible to the Chief Executive Rangitāne o Wairarapa Inc.
Report to the Practice Leader Rangitāne o Wairarapa
Function as part of the Social Services Team
Be an active and valued part of the Social Services Team
External Relationships
Other Iwi
Māori Providers
Clientele and whanau
Contract Specialist
Community and Government Agencies
For more information phone: 06 370 0600